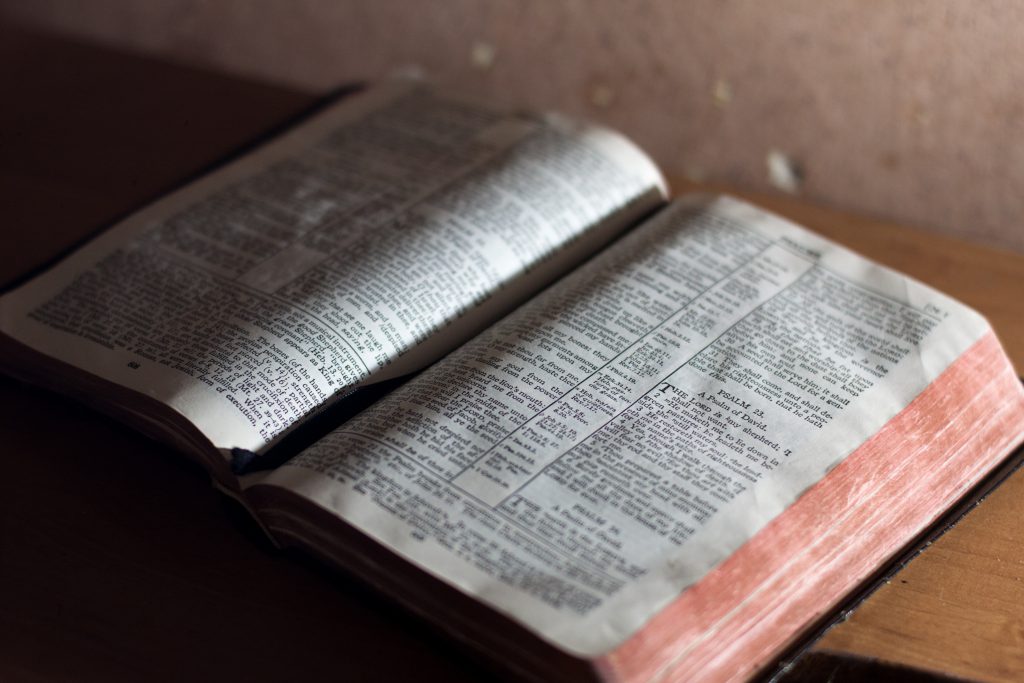 The road from the pig trough of the far country to the arms of the Father would have felt impossibly long to a Prodigal Son, again and again rehearsing the lines, always wondering if it might not be better to go back. Yet time after time the wisdom of even that difficult decision overrode the deceptive allure of the easy decision, and the Prodigal marched on until at last coming face-to-face with the Father he had shamed. Of course, 2000 years after the Lord Jesus conveyed that parable, you and I know the beautiful ending, and it is possible young Onesimus did even then. But as he made his way from Rome to Colossae, he too must have questioned the wisdom of this decision. Because for Onesimus, there would certainly be no waiting father. There might perhaps be only an angry master. But might there not also be a brother beloved to welcome this prodigal?
After abandoning his place at Philemon's house, he had never considered that he might be discovered in the crowded, bustling streets of Rome. It was not, however, his old master that found him there; it was the Sovereign Lord of Heaven that found the young fugitive and directed his steps to a prison cell – turned classroom – where the renowned Apostle Paul was continuing his ministry for the Gospel. Having found the true freedom that comes only in Christ Jesus, Onesimus also found purpose in serving his new Lord by serving His Apostle. Perpetuating no cheap Gospel, however, Paul soon sent Onesimus back to Philemon, yet he did not send him alone. Obviously, he was not free to accompany Onesimus to Colossae; so, in place of his own presence with Onesimus, Paul sent another comforter with him. It was this Epistle we call Philemon, a letter to speak on behalf of the estranged servant. It was some- thing which could serve as payment toward his considerable debt, for Paul had declared he would stand good for all that Onesimus owed!
The Epistle to Philemon was written and delivered at the same time as the Epistle to the Colossians. It is one of the few epistles directed specifically to an individual, though Paul's salutation indicates that it was meant to be read by the entire assembly meeting at Philemon's house as well. Still, there is an unmistakably personal tone to Paul's message. The scent of this letter is from the very flower of grace – a grace both preached and practiced by Paul and which Philemon had experienced full well. The power of the Gospel to enact change in the heart and the power to change a society are clearly portrayed here, even as Paul confronts the very difficult issue of slavery, which permeated the world of ancient Rome. The close-knit family of the Church is the undeniable answer to all questions about whose we really are. We are privileged to have this personal correspondence of the great Apostle preserved for us 2000 years later, continuing to offer freedom to the captive and healing to the culture that will yield to the Gospel of Jesus Christ.
---
Searching the Context
What would you consider the key verse to properly understanding the Epistle to Philemon?
This letter from Paul highlights a few main characters. List them and describe briefly the role they play in the story we are encountering.
If you had to describe the letter to Philemon with one word, what would it be?
---
Scratching the Surface
What are the two qualities of Philemon highlighted by Paul in verse 5? How does he know that these things are true of him?
Paul says that Philemon's blessing would come from a response that was not born of necessity. Rather, he says that the blessing would come from responding how? (verse 14)
What is the source for Paul's confidence? (verse 21)
---
Digging In
What is the communication of faith, according to the way Paul uses the phrase in verses 4-6? Include in your thoughts what it would mean for this communication to "become effectual."
Paul speaks specifically about the way he appealed to Philemon in this letter to him.

Contrast the way Paul "might have …enjoined" Philemon with the way he actually did appeal to him (verses 8-9). [Some translate this word enjoin as "order" or "command"]
Considering the statements of verse 9, why do you suppose Paul chose the alternative approach to motivation?

Paul speaks about Onesimus in verses 10-13 using the phrase "whom I" three times. List each occurrence and sum up what Paul is saying in each one.
In verses 15 and 16, Paul exhorts Philemon to accept Onesimus back as something more than a servant, which is what he was when he left. He tells him to receive Onesimus as a beloved brother. Write a paragraph about what this would have meant to go from being a servant to being a beloved brother. Feel free to use personal testimony to illustrate your description.
Both verse 17 and verse 18 begin with the word if. List any other points of similarity that these two verses share. Try to find at least 2.
Sum up verse 19 using a sentence of exactly 3 words.
---
Searching Deeper
Although we might not be able to know for sure, who do you think Apphia and Archippus might have been? Give good, solid reason for your thoughts.
The Epistle to Philemon paints for us a wonderful picture of the gospel on several fronts. Most pictures of salvation will assimilate all three persons of the Godhead, as salvation itself does. Identify which characters in Philemon might symbolize each member of the Trinity.
---
Suggested Memorization
Philemon verses 4-6 and 17-19
---